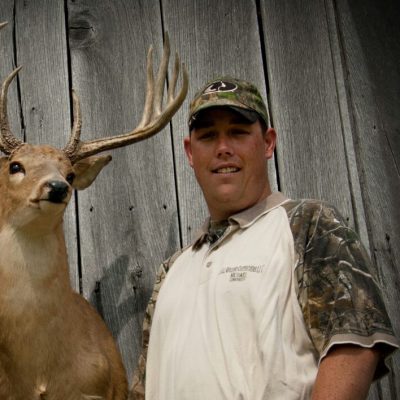 Hi, my name is Michael Eikenberry.  
I am the owner of All Around Outfitters LLC.
I grew up in Ohio hunting whitetail deer. The day after graduating High School, I headed to Phillipsburg MT, for guide school.  Upon completing Royal Tine Guilde School with a certificate in big game hunting and fly fishing it was off to guide in Idaho, Colorado, and Utah.
There I spent several seasons guiding for Elk, Mule Deer, Bear, Mountain Lion, and Moose. After finishing my last year in Colorado in 2007,  I returned to Ohio,where I attended Hocking College recieving a degree in Aquaculture and Fish Hatchery, then later that year moved to Southern Illinois.
It was then I opened All Around Outfitters LLC.  I continue to expand the business every year.  Whether it is chasing  a trophy buck,bow fishing on the Ohio River, or catching the fish of a life time!
I look forward to guiding you in the near future.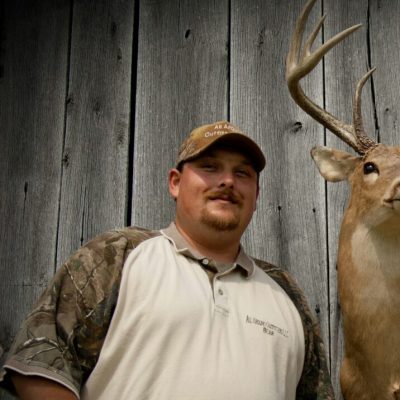 My name is Jeremy Dulane  
I am a guide with the All Around Outfitters LLC. 
Almost everyone knows me as "Bear."  I was born and raised in the mountains of southwest Idaho.
I spent my formative hunting years chasing Mule Deer, Rocky Mountain Elk, and Waterfowl. In September of 2007, I attended the Bald Mountain Outfitters outfitting school in Wyoming.
After successful completion of the training course, I moved to Southern Illinois in September of 2008 to join Michael Eikenberry and the All Around Outfitters. 
Every season is a learning experience, and I take pride in how much I have learned about big Midwestern whitetails. 
I look forward to each upcoming season, with the opportunity to learn even more about these majestic animals and the ways to outsmart them.